Last Updated on December 30, 2021 by Chris
Yesterday, Black Sabbath's famous left handed lead guitarist Tony Iommi raised around £19,000 for a hospital charity. He had donated a number of items from his personal collection, which went on sale on eBay earlier this month and ended yesterday on 16th April 2020.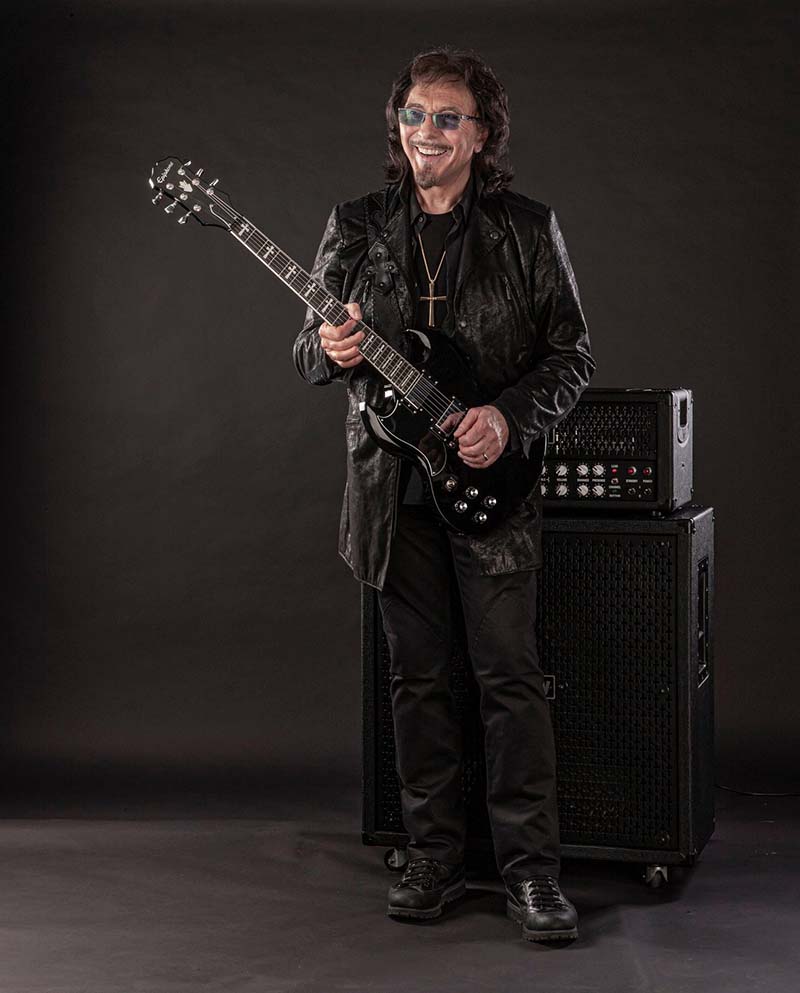 What Was Up For Auction?
The following items were up for sale; all signed by Tony himself:
A 2 CD expanded deluxe edition of Black Sabbath's 1992 album Dehumanizer, which sold for more than £800.
A deluxe gatefold triple vinyl of Black Sabbath's The End, their final show recorded 4th February 2017. It raised just over £1,000.
Black Sabbath's Supersonic Years, a 10 vinyl box set featuring their seventies singles, which sold for just over £1,000.
A copy of Black Sabbath's The End DVD, Bluray, and 3 CDs, including a Winged Demon metal pin, a replica laminate, and guitar picks. It sold for just over £3,100.
A Japanese DVD box set of Black Sabbath's The End, which sold just over £1,600.
A left handed Epiphone SG guitar, which came with a case, a pack of Tony's own strings, some guitar picks, a photo of Tony with the guitar, and a letter of authenticity. It sold for £11,300.
All proceeds went to Birmingham's Queen Elizabeth Heartlands Hospital charity. Tony is the patron of Ward 19, which is a specialist cancer ward at the hospital.
COVID-19 and Lockdown
Southpaw Tony Iommi, 72, revealed he wanted to show his support for healthcare workers from Britain's National Health Service. He said that he got the idea during a clear-out of his studio.
Iommi had said that the Coronavirus was difficult for everyone, but showed the great work of the NHS.
On Tony's official website, he wrote:
"We were about to announce a charity "evening with Tony Iommi" to raise some money for the Birmingham hospitals, when this awful virus struck. Now as all charitable events have been canceled, I wanted to still do something to help. So, I've put a few things together of my own up for auction. All the money raised will go to Birmingham's Heartlands hospital charity.

"Please! I hope that you can help, they really do need our support! Without these doctors and nurses, what would we do….we owe them so much! Tony"
Tony told the Birmingham Mail about what he had been up to during the coronavirus self-isolation.
"I've washed the car, cleaned the garage out, done all those little jobs that you realize needed doing, just like everyone else.

"Maria and I have been binge-watching TV, too – we've been doing Ozark and Boardwalk Empire – and I've been playing guitar. It's a bit like being on tour, without getting out to play. You're stuck in the room each night.

"Neighbours have dropped a note through the door, asking if I want any shopping. They're looking out for the poor old sod!

"I think this has brought us all closer. I'm even in touch with Ozzy every day as he gets over his own health problems in LA."
Tony's Epiphone SG
The Epiphone SG that Iommi donated, is, of course, left handed, and is a guitar that he used in his studio to write songs
He told the Birmingham Mail:
"It's a guitar that I use in the studio, and it's a lefty because I'm left-handed. I'll sign it, too. But I also have a spare right-handed guitar I keep handy for when friends drop in and want to jam. If Brian May calls round, I keep it handy so we can play together. I'll put that one up if it's more to the winning bidder's taste."
Final Thoughts
It's a weird time at the moment with the COVID-19 virus going around. So many people are in lockdown around the world, and it's great that there are people all over doing their bit to help raise money and awareness for the frontline careworkers and various coronavirus charities.
What do you think of Tony Iommi's auctions? Do you have any coronavirus charities you want to share? Please comment below if you have any thoughts.